Careers
Currently, we are looking for:

Safety Manager

Administer and manage the company safety program. Work with field personnel to foster a safe work environment.
Perform jobsite audits in collaboration with field personnel to ensure compliance with company policies.
Coordinate with regulatory agencies during inspections to ensure compliance with all laws.
Investigate and maintain records of all asset losses, third party claims, and worker's compensation claims.
Able to travel to jobsites on a regular basis throughout Central Illinois.
Excellent knowledge of OSHA standards, DOT regulations, MUTCD standards, and other industry standards and practices.
Bachelor's degree in Safety, Occupational Health, or equivalent work experience is preferred.
Minimum of 5 years of experience in construction or similar safety environment is required.
Project Estimator
8 years of construction experience in infrastructure projects.
Bachelor's degree in Construction Engineering.
Experience in identifying labor costs.
Experience in evaluating subcontractors and material scopes.
Good understanding of project timelines.
Must be able to collaborate well with others.
Project Manager
Manage project and employee safety programs.
Experienced in handling labor and subcontractor budgets.
Familiar with managing project timelines.
Manages project construction to be in compliance with plans and specifications.
Experience in partnering with architects/engineers and project owners throughout the project delivery process.
Project Superintendent
Implementation and monitoring of the project safety plan.
Experience in managing on-site labor, subcontractors, and equipment.
Responsible for generating field-level scheduling.
Familiar with the proper allocation of resources and effort for successful project delivery.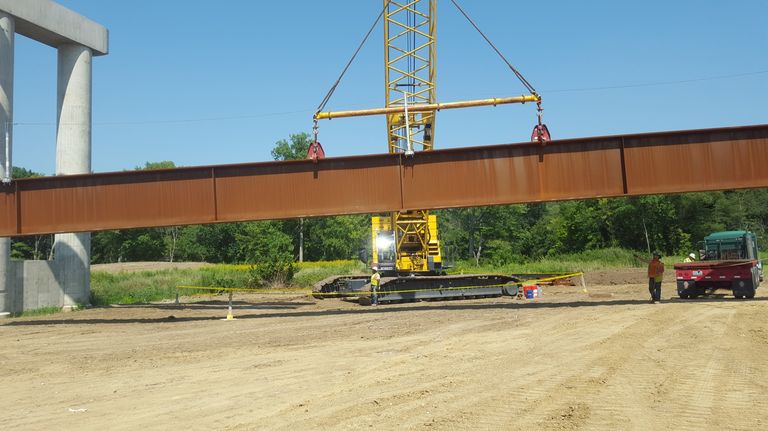 Equal Employment Opportunity at Sangamo. Sangamo Construction does not discriminate in employment on the basis of race, color, religion, sex, national origin, political affiliation, sexual orientation, marital status, disability, genetic information, age, membership in an employee organization, retaliation, parental status, military service, or other non-merit factors.